I found something tonight that I want to share with you. Zillow has made famous it's Zestimates, and I'm sure if you've ever asked any real estate agents about them, you'll get a familiar eye-roll.
The issue most agents have, or at least most agents I've spoken to, is that Zillow uses out of date information which can cause inaccuracies and confusion.

Below is a screenshot I took when looking at some "RECENTLY SOLD" listings.
Note: Appraisers generally don't like to go back further than six months when searching for comparable homes. They can make exceptions, but usually only when there isn't enough data.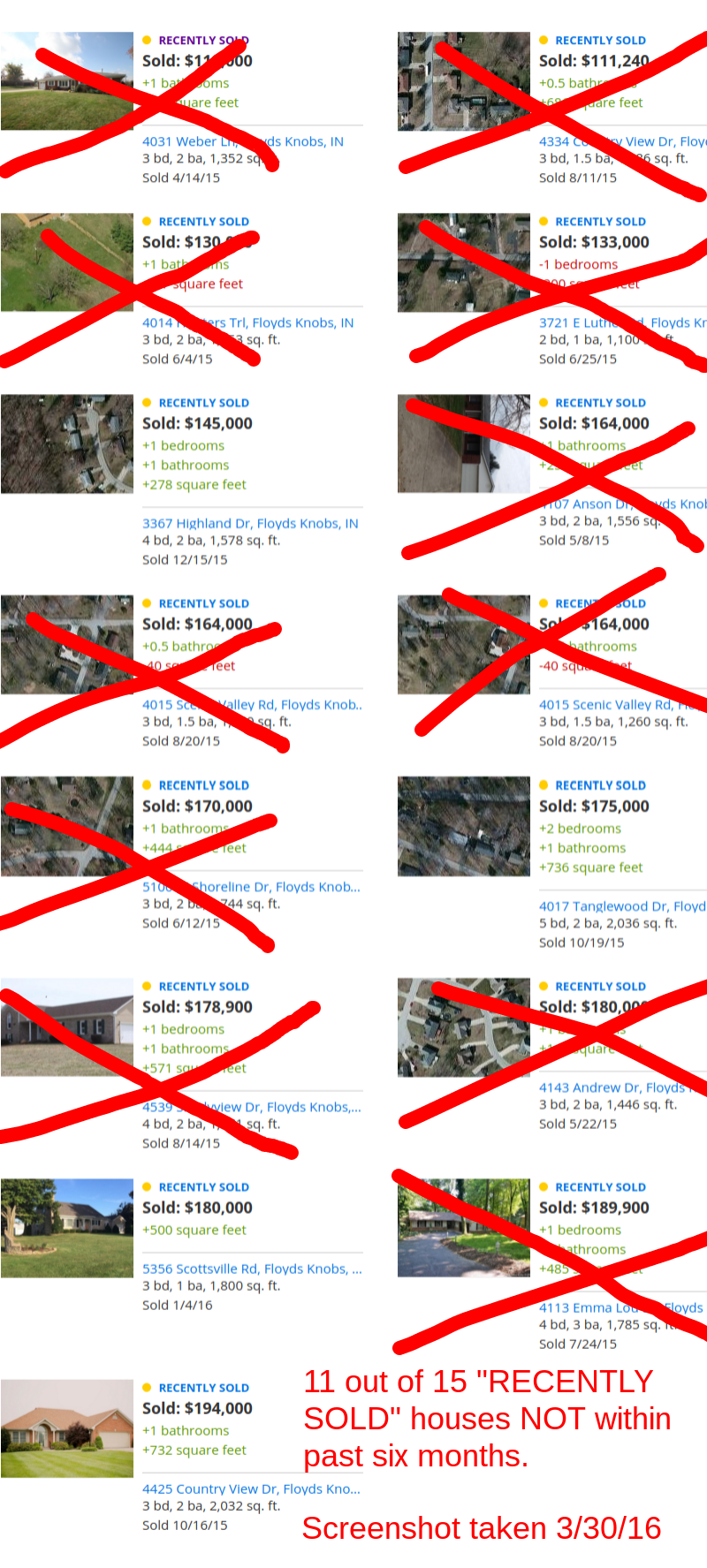 As you can see, 11 of the 15 houses Zillow considers recently sold were sold more than six months ago. Taking these homes out of the equation when determining market value could have a HUGE effect!
Listen, Zillow is fine as a starting point, but that's all it should be. There are many other factors that go into pricing a house that you can't get from an automated valuation.
Your Indiana Move offers free, personalized, humanized Market Analysis Reports for homeowners. Click here and send us a message to find out what your home is worth.